Project JKF-1: Time For Tea Cover Submitted For Approval
I've completed the Time For Tea cover for John Fulton and emailed it to him for approval.  Hopefully the formatting etc … is correct.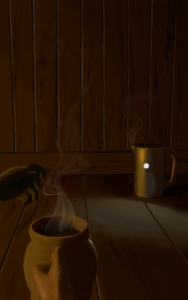 This piece took me a lot longer than anticipated but has allowed me to cobble together the beginnings of a workflow.
Next will be a greyscale painting for the interior of the story.